Report cites December rise in Midwest economic conditions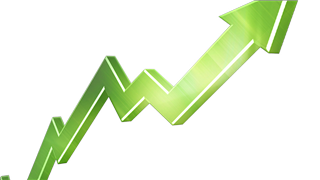 Posted By: Channel 8 Eyewitness News
8@klkntv.com
OMAHA, Neb. (AP)
An economist says a business conditions index for nine Midwest and Plains states rose over the past month, pointing to continuing improvement in regional economic conditions.
A report released Tuesday says the Mid-America Business Conditions Index climbed to 59.0 from 57.2 in November. The October figure was 58.8.
Creighton University economist Ernie Goss oversees the survey, and he says profit growth, low interest rates and the recently passed tax package pushed business confidence last month to its highest level since January 2011.
The survey results are compiled into a collection of indexes ranging from zero to 100. Survey organizers say any score above 50 suggests growth in that factor. A score below that suggests decline.
The survey covers Arkansas, Iowa, Kansas, Minnesota, Missouri, Nebraska, North Dakota, Oklahoma and South Dakota.