Report Finds Palin Abused Power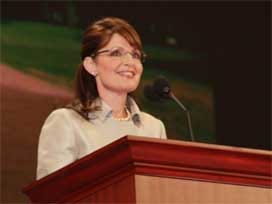 A bi-partisan legislative panel's chief investigator says Alaska Governor Sarah Palin unlawfully abused her power by trying to have her former brother-in-law fired as a state trooper. The investigator found Palin in violation of a state ethics law prohibiting public officials from using their office for personal gain.
Palin's attorney disagrees. He says in order to violate the ethics law, there has to be some personal gain, usually financial. He says the investigator "failed to identify any financial gain.''
The inquiry looked into Palin's dismissal of Public Safety Commissioner Walter Monegan, who said he lost his job because he resisted pressure to fire a state trooper involved in a bitter divorce with the governor's sister.
Palin says Monegan was fired as part of a legitimate budget dispute. The report doesn't recommend sanctions or a criminal investigation.