Reports: Ndamukong Suh reaches deal with Lions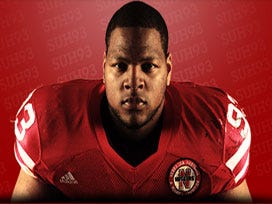 ESPN is reporting that Ndamukong Suh has reported signed a deal with the Detroit Lions.
The Lions have reportedly agreed to a 5 year deal with the defensive tackle and former Husker.
ESPN has reported that the deal is worth more than $12 million per year, which means it will be worth over $60 million, Suh would be guaranteed $40 Million a year.
Suh has missed 6 practices over 4 days of training camp.