Republican party calls Kerrey's campaign 'desperate'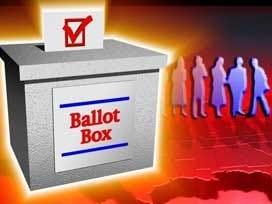 By: Megan Palera
mpalera@klkntv.com
The Nebraska Democratic party has launched its first TV attack ad on Deb Fischer. Now, the Republican part is calling Bob Kerrey's campaign desperate.
It's the democrats first swing at republican U.S. Senate candidate, Deb Fischer, and republicans are calling it an outrageously false attack.
"They will stoop to no level in order to win and we're simply putting Nebraskans on notice. We're calling them out on this first ad and we're going to call them out on every one of these ads they run," said Mark Fahleson, Chairman of NE GOP.
Fahleson went on the defense Monday. The 30 second spot accuses Fischer of supporting "special tax breaks" for millionaires and representing the interests of "Washington insiders."
Fahleson says the democrats are confusing tax breaks with tax cuts in an act of desperation. The Nebraska Democratic Party fired back.
"The Nebraska Democratic Party is running these ads because we want Nebraskans to know about the real Deb Fischer. She was hand picked by the billionaires like Joe Ricketts. She's going to give them tax breaks and she has her hand in taxpayers pockets getting over a $100,000 in taxpayer subsidies," said Vince Powers, Democratic National Committeemen.
Next came the attack on Bob Kerrey. Fahleson says Kerrey was instrumental in Senator Ben Nelson's final and deciding vote for the Healthcare Overhaul. He claims Kerrey may be the real father of the "Cornhusker Kickback," the provision Nelson negotiated to provide full federal funding of expanded Medicaid coverage.
In a statement, Kerrey's campaign manager responded by saying, "It's an outright lie and Mr. Fahleson knows it. Were he in a courtroom, rather than the court of public opinion, he would be disbarred."