Republicans sweep federal and state races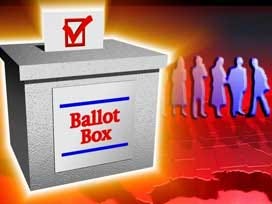 The republicans have swept all federal and state races that were up for grabs. Governor Heineman was declared a winner over democratic challenger Mike Meister shortly after the polls closed. 1st District congressman Jeff Fortenberry, 2nd District Congressman Lee Terry and 3rd District Congressman Adrian Smith were all re-elected.
Secretary of State John Gale and Attorney General Jon Bruning were re-elected. Don Stenberg won the state treasurer race and voters decided not to eliminate the treasurer's office. Mike Foley was re-elected as state auditor.