Updated: Lincoln residential parking ban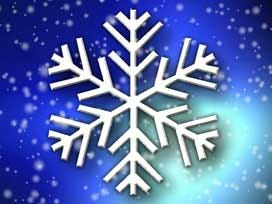 By: Newsroom
8@klkntv.com
The residential parking ban for the odd-numbered sides of the street will expire at 8 p.m. Monday night. Parking will again be allowed on both sides of residential streets. If your street has not been plowed, you may call the Public Works Snow Center at 402-441-7644.
A snow removal district parking ban remains in effect for Monday and Tuesday nights. In these districts, parking is banned on both sides of the street from 12:01 a.m. to 7 a.m. Feb. 7th and 8th to allow for crews to load the snow into trucks and haul it out of the area. For downtown residents, free overnight parking is available in the Center Park Garage, 1100 "N" Street, from 10 p.m. to 7 a.m. Maps of the snow removal districts and details on the free parking are available at lincoln.ne.gov.
Vehicles parked illegally during parking bans are subject to fines, towing and storage costs at the owners' expense. Vehicles parked in a way that does not allow emergency vehicles to pass may be ticketed for obstructing a public street.
Additional information is available at lincoln.ne.gov and in your Windstream phone directory. If you have questions, you may call the Public Works Snow Center at 402-441-7644.
If you see a tree limb blocking a Lincoln Street, call 402-441-6000. If branches are down on sidewalks or in the public right of way between the sidewalk and the curb, residents are asked to call the Community Forestry phone number 402-441-7204, or e-mail the location of the tree debris to forestry@lincoln.ne.gov.