Snow Angels program needs volunteers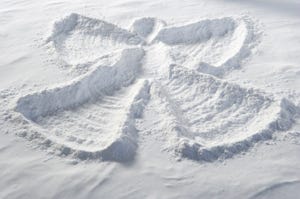 Posted By: KLKN Newsroom
8@klkntv.com
Lincoln mayor says volunteers are needed to shovel snow for those who can't.
With snow in the forecast, Mayor Chris Beutler reminded residents that volunteers are needed to shovel snow for those who are unable to clear their sidewalks and driveways. The Public Works and Utilities Department's new Snow Angels program links volunteers willing to shovel snow with residents who need the service. Individuals or organization wishing to volunteer for snow removal as part of the program may sign up online at lincoln.ne.gov (keyword: snow)
Since the program was announced December 6, South Gate United Methodist Church and Crossbridge Christian Church have joined the effort. St. Luke United Methodist Church, which helped create the program, has 11 volunteers. Another eight individuals also have signed up for the program.
"We receive many calls every year from those unable to clear their walks due to age, disability or health conditions," said Scott Opfer. "We really need neighborhood associations, service organizations, faith communities or individuals to sign up before it snows so this service is available when it is needed."
Those who need the help can find volunteers near their home online or by calling the Snow Center 402-441-7644 during regular business hours. Due to limited staffing, those needing assistance are asked to wait until after it has snowed to call the Snow Center for assistance.
Aging Partners also has a program to provide snow removal for low-income elders. Funds from the Lincoln Cares donation program are used to pay the workers through the Aging Partners Home Handyman Program. For more information, visit aging.lincoln.ne.gov (click on "housing") or call 402-441-7030.