Restaurants prepare for new arena tax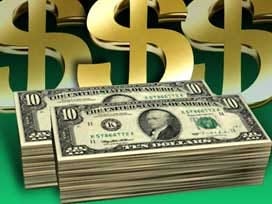 The cost of a night on the town is about to go up. The occupation tax many people voted in favor of kicks in after the new year.
The Blue Orchid is ready. The general manager there, Matt Brown, says, "We were fortunate to get a good warning and so we were able to get prepared for it."
He says getting ready wasn't that hard. "For us, it was simple just installing another fee that comes in before the sales tax so its just a simple step on the computer."
With the new Haymarket Arena comes the occupation tax. It kicks in at 4:00 A.M. on New Year's Day. It's a 4% tax on hotels and rental cars and a 2% tax on restaurants and bars.
The city's finance director, Don Herz, says, "We'll be collecting that as long as there's outstanding debt on the arena."
For example, if your check is $50, the 2% tax brings that up to $51. Once you factor in the sales tax, you're looking at a bill of $54.57.
At the Blue Orchid, Brown doesn't think it'll have to much of an impact on business. "It's something that the voters voted on and it has to be done, so I think people will be pretty tolerant of it and it should help in the long run."
Restaurants will pay this fee back to the city. They have a choice to make payments monthly or quarterly. If they pay monthly, the city does give them a 2% rebate.