Reunited Families Gather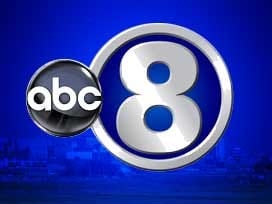 Today was National Reunification day and here in Lincoln, families that overcame hard times at home were rewarded with a trip to Haymarket park and a Saltdogs baseball game.
It was a perfect night for families to celebrate being together again, Elizabeth Bonneau was away from her three children for nearly six weeks when their father wasn't taking care of them and with the help of organizations like KVC, Bonneau now cherishes every moment with her kids…"it's great, I love taking my kids out and spending time with them. We don't get an opportunity to go out very often and do things that cost money, so this is a great opportunity," she says.
KVC is a nonprofit organization dedicated to providing behavioral healthcare for families and children. They've been serving the state of Nebraska since 2009.
Director of public affairs for KVC Nebraska, Tami Soper says seeing families reunite carries no price tag… "it's priceless…it's so valuable for us, I mean, that's what we're in this work for, is to really come into these situations and help families understand how to get through the crisis situation and put them back together…I mean, that's the ideal situation," she adds.
Soper says KVC serves about 18–hundred children and families in Southeastern Nebraska. For families currently going through rough times, Bonneau offers a few words of encouragement… "stay strong…that's about all you can do, things get better eventually"
KVC offers services such as counseling, therapy and aftercare once families reunite. Bonneau says she keeps regular contact with the foster family that cared for her children and thanks them for their support.