Revised Bailout Plan Passes Senate Moving To House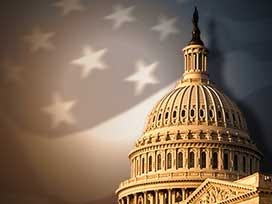 The push is on once again in Washington for house members to pass a bailout plan.
The senate passed its version of a $700 billion bailout plan Wednesday.
The house is expected to vote on it Friday.
The new plan includes an increase in the FDIC cap from $100,00 to $250,000 tax breaks for businesses.
House speaker Nancy Pelosi says a bill won't reach the floor unless she thinks it will pass.
"Time is of the essence, if we had more time we could have written another bill."
With the changes to the bailout bill, some house members say they'll be voting differently this time around.
Still, investors were worried Thursday. The Dow Jones industrials lost 348 points.