Ricketts launches performance pay plan for state workers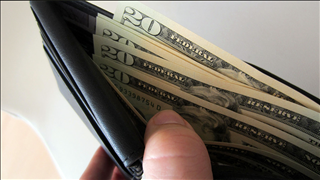 Posted By: Channel 8 Eyewitness News
8@klkntv.com
LINCOLN, Neb. (AP) _ Nebraska Gov. Pete Ricketts is launching a new performance-based pay system for approximately 3,000 non-union state employees who have traditionally received cost-of-living increases.
Ricketts announced the change Wednesday as a way to run state government more like a business.
Starting in January, discretionary and classified rules employees will receive merit increases rather than cost-of-living increases based on goals those workers have set with agency leaders. The program will allow bonus increases for employees deemed top performers.
The governor's office says the employees affected include managers and professional employees who aren't subject to the union contract. The administration says it could introduce the proposal when the next state employee contract is negotiated in 2018.
The "pay for performance" program will be funded with existing dollars traditionally used for cost-of-living increases.