Ricketts: Sen. Kintner 'no longer effective'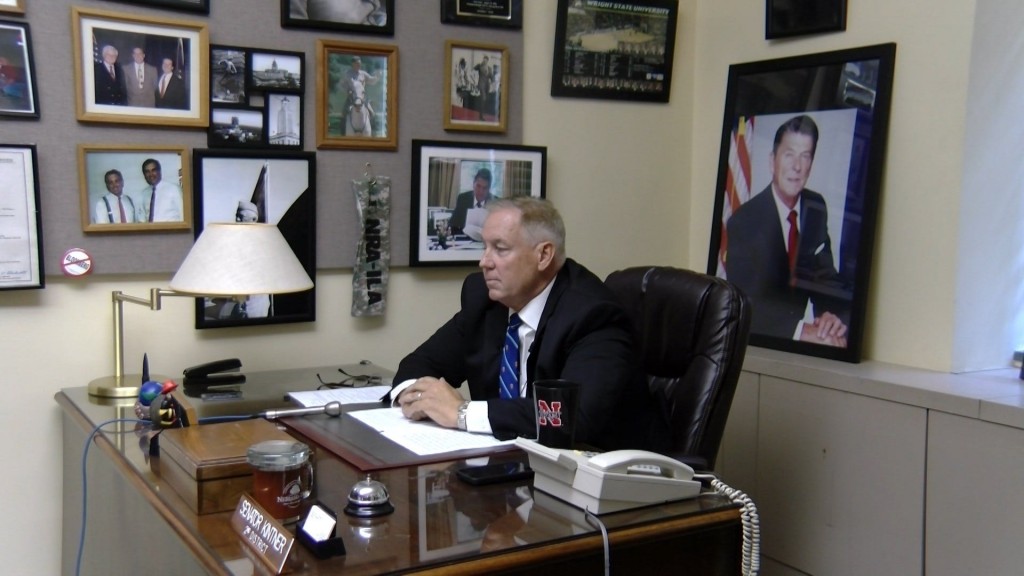 Posted By: Channel 8 Eyewitness News
8@klkntv.com
Gov. Pete Ricketts says a Nebraska senator who had cybersex on a state computer can no longer effectively advocate for his constituents.
Ricketts on Wednesday renewed his call for state Sen. Bill Kintner to resign from office. Kintner, of Papillion, was fined $1,000 last week and publicly admitted that he had cybersex with a woman he met online. Kintner contacted authorities after the woman tried to extort money.
Ricketts has previously said Kintner should resign if the allegations against him were true. After Kintner acknowledged his actions on Friday, Ricketts says he met with him a second time and again asked him to step down. Ricketts says Kintner listened but was noncommittal.
Senators are now considering options such as impeaching Kintner or expelling him from the Legislature.