Rise Up for Blue event held to honor law enforcement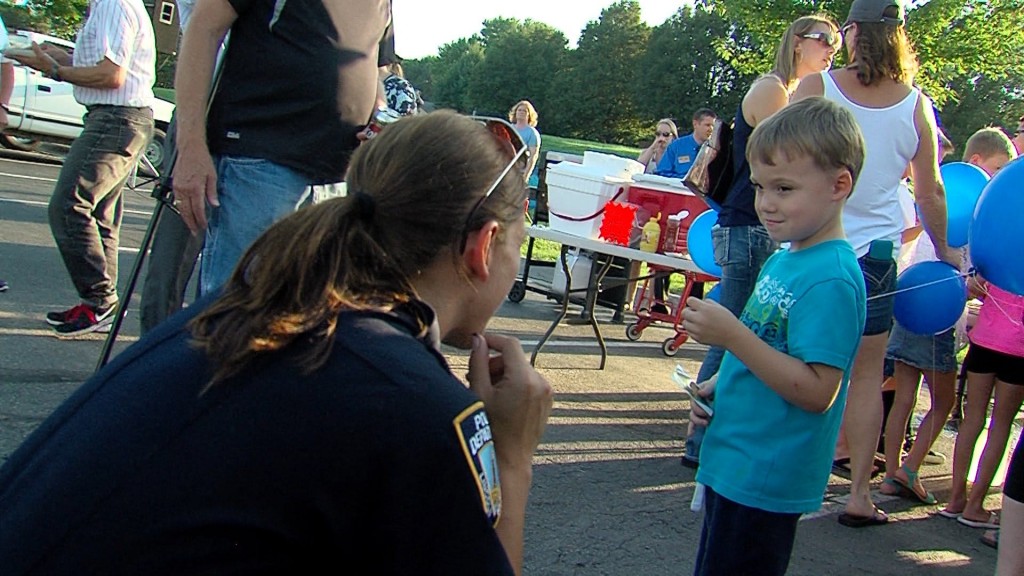 Posted By: Sarah Fili
sfili@klkntv.com
"Freeze you're under arrest!"
An energetic crowd of nearly 200 gathered at the Russ's Market on West 'A'and Coddington Tuesday evening, for an event called Rise Up for Blue.
It's a way to show support for all branches of law enforcement after recent attacks around the country.
"I want them to take away the fact that they are loved. I know sometimes it may feel like they aren't but everyone in some way shape or form loves them for what they do and it takes time away from family and sacrifice to do what they do to protect us and our families so we're giving it back to them," Cheyenne Ackman, an organizer, said.
Young and old, everyone came out with one common goal: show Nebraska's civil servants that Lincoln backs the blue.
"It means that we're supporting the men and women who serve and protect our communities and die for our communities," Gavin Fenstemaker, a supporter, said.
As a special touch, Russ's Market donated dozens of blue balloons to be released by everyone in attendance- honoring those behind the badge.
"The citizens of Lincoln are so supportive of everything that we do and I think that's one of the great things that makes this a great place to live, work to raise your family," Lincoln Police Chief Jeff Bliemeister said.
The Nebraska State Patrol, Lancaster County Sheriff's Office, University of Lincoln Police and Lincoln Police were all there.
Lincoln Fire and Rescue also had an engine at the event; they say they stand with law enforcement.