Road construction closes several streets in Lincoln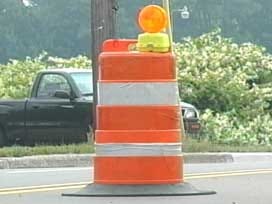 Summer construction projects around town are most likely forcing you to change your drive to work. Especially along Pioneers where construction near 33rd has been going on for a month now.
Crews also closed 27th from Sheridan to South to repave. Chuck Lewis' business is right near the Pioneers construction and he says he's felt the drop off in customers.
"You gotta admit every little bit that someone takes away from you in this kind of economy as a merchant is gonna hurt," Lewis said
Lincoln Public Works plans for road construction projects years in advance. Construction on Pioneers will last all summer.
For more information on road construction projects log onto www.lincoln.ne.gov keyword "closures."