Memorial Fountain Road Race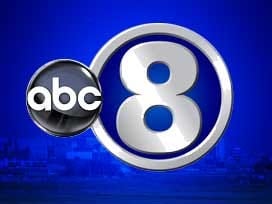 Lincoln southwest students organized a run this morning. In memory of all their students who have died too soon, but many were thinking of Emily Johnson, who would have been a senior this year.
In the summer of 2009, a car accident took the life of Emily Johnson, too soon. Since that day, her friends have never forgotten.
Ellie Clinch is a senior, she says "It's a memorial in general but one of the reasons I am doing this is for her and I think that's what a lot of people are doing it for as well."
This year's senior class, Emily's class, made it their goal to raise enough money to add a fountain to the memorial garden in front of the school. They called it the memorial fountain road race. A one mile and five–k organized entirely by students, but being the close community that it is, the staff at Southwest also wanted to be there.
Ryan Salem is the Cross Country Coach at Southwest. He says, "We've lost a couple students in the last few years but Emily was a student of mine so I wanted to be, show my support, for the run and then of course being connected to the running community I wanted to be involved in this."
So while many may have been running for Emily, the fountain will help the memory of all those gone too soon, live on…
Abby Flory is a senior at Southwest. She says, "I hope it continues to grow and be a place for people to go and to, like, remember their loved ones and people still know that it's really important to people even after our class leaves."
Today's race raised over two thousand dollars to go towards the fountain. If you're interested in making a donation you can contact Southwest high school.