Updated: Sheriff: Man in custody accused of molesting children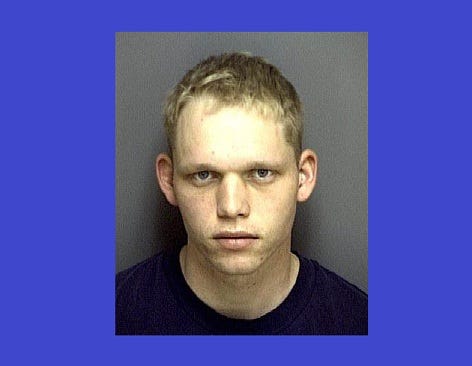 Posted by: Melina Matthes
mmatthes@klkntv.com
The Lancaster County Sheriff's office says a man arrested for sexually assaulting children may have more victims in this area.
Sheriff Terry Wagner says his office is asking any families that socialized with Robbie Schuster to contact them. Authorities say 32–year–old Robby Schuster, also known as Robert, sexually assaulted several Lancaster County children between 2002 and 2010.
He has previously lived in Martell and Cortland.
"He would befriend the parents of children and then really kind of a typical sort of grooming process. Where he would befriend the parents and then put himself in a position to be alone with the child in the cases up in Pottawattamie County. He was taking young children from here to Iowa to some kind of event and then spend the night with the children in the Council Bluffs area," says Sheriff Wagner.
Wednesday, one Lincoln mother came forward and told us she knew Schuster. She said she thought she could trust him. And looking back now, she says 32-year-old Robbie Schuster was a little too fond of her infant son.
"He would see him and want to hold him, talk to him, play with him. When I get pictures taken, he'd ask me if he could have a picture. I didn't think anything of it because we were friends," the woman who did not want to be identified said.
The sheriff's office says Schuster was arrested for 22 felony counts of 3rd degree sexual assault and two 1st–degree sexual assault charges. He's in custody in the Pottawattamie County Jail in Iowa. He has 2 felony Lancaster County warrants for 1st degree sexual assault of a child as a result of this investigation.
For people like this mother, its shocking to hear the allegations about someone she trusted.
"It's really scary it makes me hesitant about trusting anyone because he was just somebody I met at work just like a lot of people meet friends at work," the woman said.
Authorities believe there may be more victims. You can call the Investigations Unit at 402-441-6500.