Robinson; Pollmiller Earn Another Round of Honors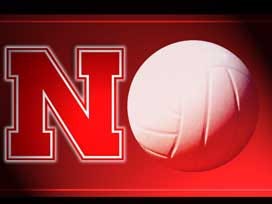 Courtesy: Nebraska Athletics
LINCOLN – Nebraska senior Kelsey Robinson and junior Mary Pollmiller were honored with Big Ten Weekly awards on Monday. Robinson was selected as the league's Player of the Week for the third week in a row, while Pollmiller earned her second consecutive Setter of the Week accolade.
Robinson led the Huskers to wins over No. 16 Michigan State (3-0) and No. 19 Michigan (3-1) over the weekend. She averaged 5.0 kills, 3.3 digs and 1.1 blocks per set. She also notched double-doubles against both the Spartans (14 kills, 11 digs) and Wolverines (21 kills, 12 digs). Robinson recorded a hitting percentage of .329 and added four aces and an assist on the weekend. The accolade marks her fourth career Big Ten weekly honor and third Player of the Week honor in a row.
Pollmiller also helped the Huskers to a 2-0 record this weekend. She paced the offense with 12.1 assists per set and led Nebraska to a season-high team hitting percentage of .402 against Michigan State. She also totaled 20 digs, three blocks, three kills and an ace on the weekend. The honor marks her fourth career Big Ten weekly award.
The Huskers are on the road this weekend as they travel to Purdue and Indiana on Friday and Saturday