Rollman, Max Named NAIA All-Americans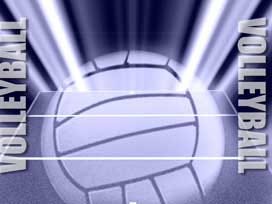 Posted by: Sports
The NAIA has announced the 2012 Tachikara-NAIA Volleyball All-American Teams on Monday. The teams are selected by the NAIA Volleyball All-America Selection Committee.
Susan Rollman, a senior from Humphrey, Nebraska, was selected for the fourth straight year, becoming the first Doane College player to earn honors in each of her playing seasons. Rollman received Second Team All-American honors this year. She led the Tigers with 508 kills this past year, an average of 3.48 per set. Rollman added 134 total blocks, an average of 0.92 per set. For her career, Rollman finished ranked fourth in total kills with 1,645 and third in total blocks with 540. She posted a career attack percentage of .351, first all-time at Doane by a wide margin as she topped the previous mark of .316 by Kari Hochstein.
Emily Max, a junior from Gothenburg, Nebraska, was named an honorable mention All-American by the committee. She missed portions of the opening part of the season due to injury but was a key player down the stretch for the Tigers as they won the Great Plains Athletic Conference Tournament. Max averaged 2.44 kills per set, 242 kills total. She added 1.04 blocks per game, 103 total blocks.