Rollover crash injures two people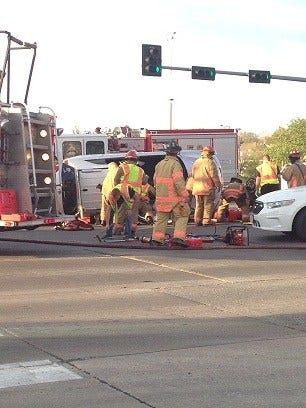 By: Channel 8 Newsroom
8@klkntv.com
A rollover accident sent two people to the hospital Sunday night.
It happened around 7 p.m. at the intersection of 48th and R. Officials say a silver SUV was T-boned, causing it to roll on its side. Fire and rescue crews had to use extrication tools to get the two people trapped inside out. They were taken to the hospital with non-life-threatening injuries.
"Seatbelts made a difference in this accident," LFR Capt. Rick Schneider said, "even though the damage was enough to put the vehicle on its side, due to them wearing seatbelts, it kept them in their seats, kept them where they needed to be so they weren't thrown about."
The people in the other car were not injured. The driver told Channel 8 she was distracted by her kids in the back seat and ran a red light.