Rollover sends two to hospital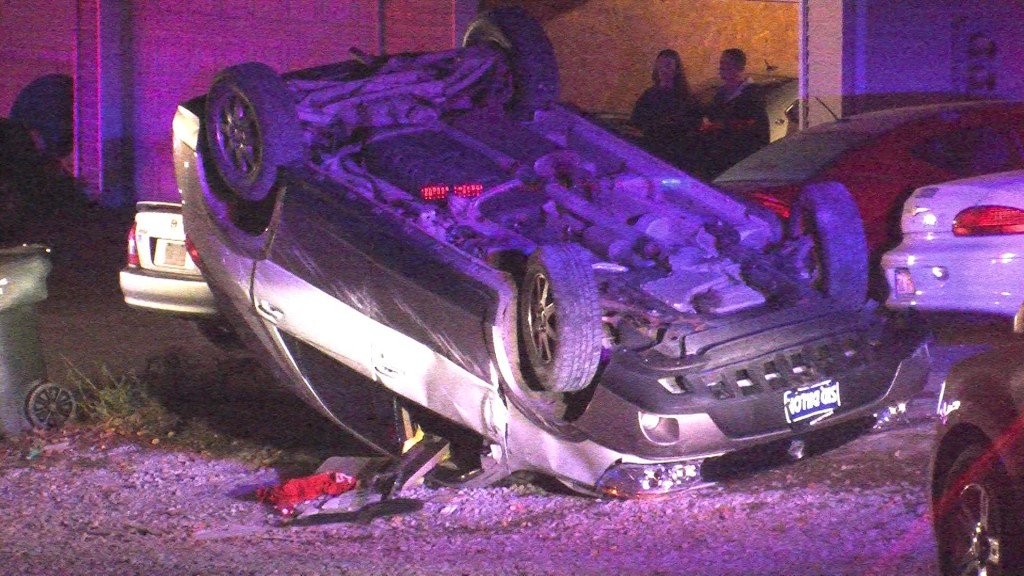 Posted By: Morning Newsroom
8@klkntv.com
A rollover is south Lincoln sends two people to the hospital. The rollover happened just north of 10th and Park, on a gravel alley in-between 9th and 10th streets, around 1 a.m. Thursday.
The car flipped over and landed on its roof. A neighbor said he heard the crash. He ran outside and saw the two victims crawling out of the car through the windows. Shortly after, emergency crews showed up. Officials said the car was driving fast down the alley when it rolled. "It looks like they hit a little embankment or hill on the right side of the alley, which caused them to lose control of the vehicle. They ended up flipping over," Sgt. Tom Ward said.
Police said after the car rolled, it crashed into two parked cars. Again, the two people in the car were taken to the hospital with non-life threatening injuries. The investigation into the cause of the accident continues.