UPDATE: Fiery crash kills man near Bradshaw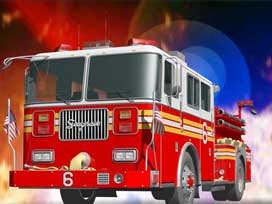 By: Channel 8 Newsroom
8@klkntv.com
BRADSHAW, Neb. (AP) _ Authorities have released the name of a driver killed in a crash off U.S. Highway 34 in southeast Nebraska.
The York County Sheriff's Department identified him as Steve Opfer, of Polk.
Firefighters from Bradshaw had been sent to what was reported as a cornfield fire after 12 a.m. Saturday. They soon found that a car was aflame in a field.
The accident occurred a half mile east of the Hamilton/York County line.
Source: York News-Times