Roof Tech Tops Norris, 9-3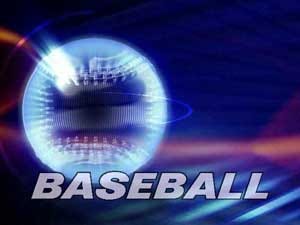 Posted by: Sports
With both Nebraska head coach Darin Erstad and pitching coach Ted Silva in the stands, Hickman Post #105 (Norris) pitcher Byron Hood didn't look like quite the same pitcher that top 90 mph in the Class B State Tournament.
Hood took the loss for Hickman while lasting just 3 2/3 innings.
Roof Tech (Millard West) jumped on Hood early scratching across a run in the first inning. Hood would then settle down and strike out 5 in the next three innings.
At the dish, Hood helped out his own cause with a 2-run double in the third. Hood would then get caught napping off second, but would come around to score on a throwing error to give Hickman a 3-1 lead.
The Wildcats would respond with a run in the bottom of the third.
In the fourth, the fourth Hickman error would allow the tying run to score. Hood would then walk in the go-ahead run and call it a day.
Roof Tech added 5 en route to a 9-3 win.
Hickman finished pool play in the Mike Peterson Baseball Tournament 3-1, and will await to see where they'll play on Sunday.