Roundabout suggested for north Lincoln intersection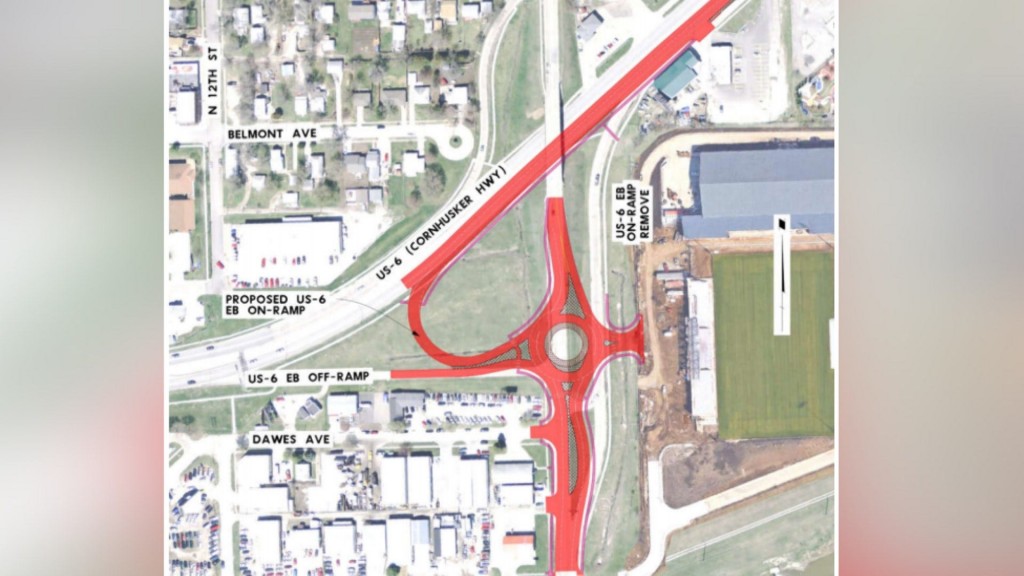 Posted By: Sarah Fili
sfili@klkntv.com
With ninety crashes in five years the intersection at 14th and Cornhusker Highway is a dangerous spot for Lincoln drivers, according to a traffic study done by engineers. City officials think it's time to improve safety- with a roundabout. The public got a chance to weigh in on the proposal at an open house Wednesday night.
"If they move the two lanes over and give us an entry lane looking over your shoulder wont be so dangerous because at this point if somebody isn't kind enough let you get in you're sitting there and traffic behind builds up and sometimes you want to take a chance but that's when the accidents happen," one man who lives nearby said.
The crashes in the area have racked up more than 2 million dollars in damages, city planners say, so they want to make major changes to the ramp system.
"Going to put a roundabout in, its on the south side of Cornhusker on 14th street and basically it'll take the place of the existing northbound ramp that goes onto Cornhusker where we've been having a lot of crash problems. If you want to go east on Cornhusker you'll go through the roundabout, go to the west make a basically a u turn and come back out on Cornhusker," Randy Hoskins said.
During construction, one lane of traffic will stay open, and traffic on 14th will be detoured to I-180, Superior and Salt Creek Parkway. Not everyone's looking forward to the progress.
"Eighty percent of the traffic is going ion a through direction only twenty percent of the vehicles are even considering making a turn there so you're making eighty percent of the traffic go through the curvature when in fact I think alternative c or some of these other alternatives handle that traffic condition better," David Tull said.
While city planners will move forward and suggest alternative 'B' to the Federal government, they also presented other options to residents at the meeting. The project will be funded through a federal grant, and ten percent will come from city funds designated for safety projects.
Officials expect construction to begin in 2019 and be finished in the fall, or the following year, depending on weather.