Two roundabouts coming to West Haymarket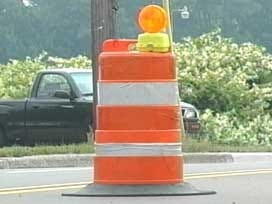 More roundabouts are going up in the Lincoln area. Two will be right next to Memorial Stadium.
They're part of the first phase of the West Haymarket Arena project. They will be just west of the stadium where Salt Creek Roadway meets 10th street.
Jon Olsen with Olsson Associates says some of the parking spots around Memorial Stadium will be effected, but otherwise the area will pretty much stay the way it is. "This is going to be the north access point to the arena that will lead the traveling public to the parking that's located around the arena."
Kirk Miller walks by the stadium to get to class and is in favor of the roundabouts. "The area over there can actually get congested. You can sit there for five or 10 minutes just waiting so having a roundabout would probably fix that."
Adam Ostdiek hopes drivers can adjust to the new intersections. "I really don't understand roundabouts, but if it helps traffic then I'm all about that. 85,000 people have to get in and out of here, so I'm for it."
Salt Creek Roadway and 10th street near the stadium will close for construction on May 9. Construction is expected to last about three months. The roundabouts will be open by September 3, which is the first husker home game of the season.