Royals agree to terms with Alex Gordon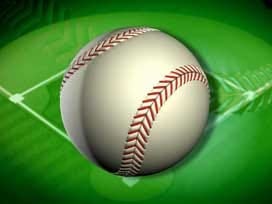 The Kansas City Royals have announced that the club has agreed to terms on a one-year contract with outfielder Alex Gordon for the 2012 season. Consistent with club policy, terms of the contract were not disclosed.
Gordon, who turns 28 tomorrow, was a standout both offensively and defensively for the Royals in 2011 to earn his first career Les Milgram Player of Year. He also won his first career Rawlings Gold Glove in his first full season in left field.
Offensively, Gordon set career highs in every category, batting .303 with 45 doubles, four triples, 23 home runs, 87 RBI, 101 runs scored and 17 stolen bases. Gordon ranked 10th in the American League in batting while placing tied for sixth in the Majors in doubles, tied for sixth in the league in extra-base hits (72), eighth in hits and total bases (307), 10th in runs and tied for 10th in multi-hit games (50). He was one of five players in baseball with at least a .300 average, 45 doubles and 20 home runs, joining the Tigers' Miguel Cabrera, the Red Sox' Jacoby Ellsbury and Adrian Gonzalez, and the Yankees' Robinson Cano.
Defensively, the Royals' first round selection (second overall) in 2005 led the Majors and set a Royals record with 20 outfield assists. He became the fifth outfielder in the Majors since 1969 to post at least 20 outfield assists while committing three errors or less. The Gold Glove was the 19th all-time in franchise history and the first since second baseman Mark Grudzielanek in 2006.