Royals lose on Opening Day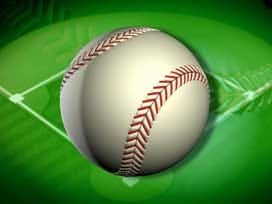 Torii Hunter and Jeff Mathis homered, helping Jered Weaver and the Los Angeles Angels beat the Kansas City Royals 4-2 Thursday in a chilly season opener.
Weaver allowed two harmless singles to Melky Cabrera over 6 1-3 innings, improving to 3-0 in his last four starts against Kansas City.
The 2010 major league strikeout leader fanned six and walked two as the Angels won their opener for the seventh time in the last eight years. Hunter and Mathis, on his 28th birthday, hit solo shots off Luke Hochevar, who pitched 5 2-3 innings and gave up four runs in his first opening-day start.