Rules committee considers secret ballot change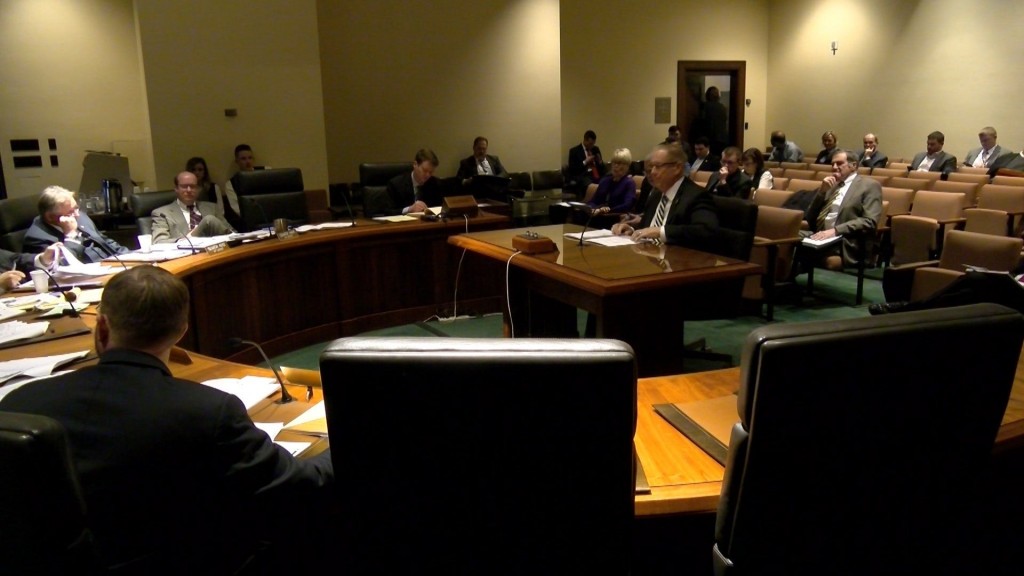 Posted By: Sarah Fili
sfili@klkntv.com
Senator Bill Kintner proposed changes to the voting system in front of the rules committee Wednesday.
"Ballots for officers and chairmen would be signed, with the legislators name and district," Senator Bill Kintner, District 2, said.
Under the change, if the ballot is illegible, it's thrown out. As it is now, elections for leadership positions within the legislature are voted on by secret ballot. Kintner says voting that way doesn't hold senators accountable. This session, the secret vote flipped committee chairs- majority now conservative.
"This has worked fro this legislature when it was non-partisan for decades and changing it will mean onto once again as I have been judged and weighed by my party and asked for resignation and asked for censorship they'll have one other thing," Senator Bob Krist, District 10, said.
Senators on the rules committee fired back, questioning Kintner's motives. They say when it hits the floor, they'll fight.
"This is the last bastion for me of transparency and political control," Senator Krist said.
They believe forcing legislators to sign their ballots on leadership positions will cause senators to lean right or left instead of non-partisan.
"I'll tell you who I vote for. I vote for the best. That's what I want. I want the best member out there and I don't care what party they are. I want somebody who can run a committee, who I know is going to be fair that I can trust and i think that's what we should aspire to and I think that we should trust in and this turn it over this gives it to someone else," Senator Burke Harr, District 8, said.
Senator Kuehn is also proposing a change to those specific rules- one he says fits with the vote system outlined in the constitution.
These changes will go to the floor to be debated. Some senators on the rules committee say it'll be a fight- with many strong opinions on all sides.