Run 4 The Homeless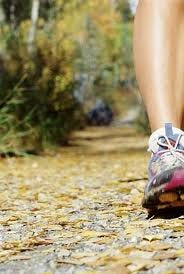 By: Cole Miller
CMiller@klkntv.com
Hundreds of people laced up their running shoes this morning to help a local cause.
It was the 4th annual "Run For The Homeless".
People run for all kinds of different reasons, today, at Haymarket Park, they ran for the homeless…Jared Northup says, "it's just such a great cause. I think it comes down to basically caring about other people and that's what it's all about, really. It's why everybody is out here today."
Now, in its 4th year, Run For The Homeless helps raise money for the People's City Mission and the turnout shows that people want to make a difference, as more than 600 runners helped gather nearly $21,000.
Megan Pieper says, "we came out to help support the community and help those in need help raise some money to give people a good chance at life and have the opportunities that everybody deserves."
As Director of the mission, Tom Barber says there's a misunderstanding of what homelessness really is. He says it's a problem that stretches much further than the guy on the street corner…"homelessness is a big issue. All kinds of people are homeless. Kids are the fastest growing population in the U.S. of homeless people and so it isn't what people think."
Barber calls this event "a starting point," and he hopes more people will continue learning about the issue while connecting on a personal level…"a lot of people came out and had a good time and they got more interested in the issue of homelessness. Hopefully, some of them will volunteer and get more connected with just how we solve poverty."
If you couldn't make it to today's run, you can always send donations to the mission and be sure to keep an eye out for next year's run, where Barber hopes to see at least one thousand people.