Holiday run to raise awareness for Arthritis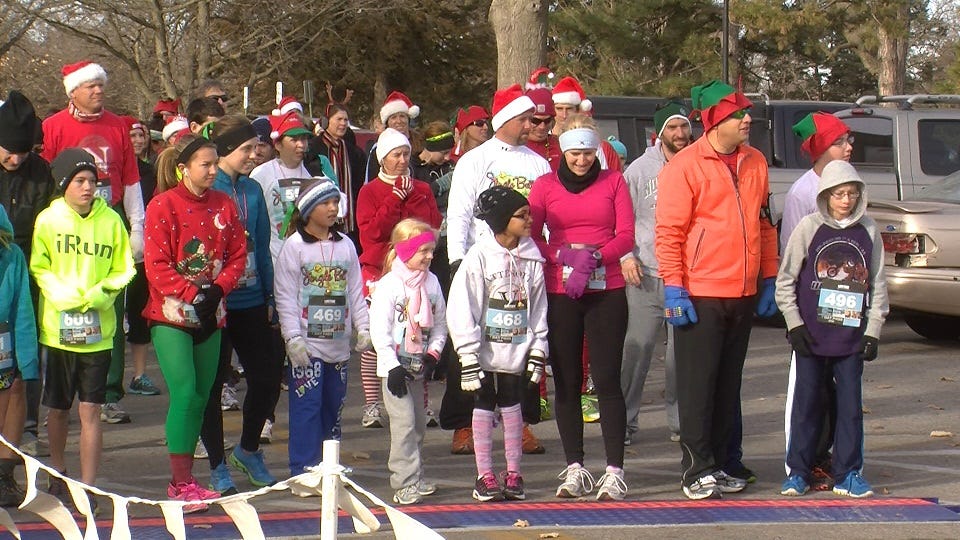 By: Kayla Bremer
kbremer@klkntv.com
Hundreds put on their running shoes this morning for the annual Jingle Bell Run.
It's a nationwide fundraiser put on by The Arthritis Foundation to raise money and awareness for the disease. This is the third year the event was in Lincoln. Runners, walkers, and supporters dressed up in Christmas gear and wore jingle bells to show holiday spirit for the 5–K run.
"It's just important for us because we see what it's like to have a child live with a disease that I don't have, my husband doesn't have, no one in our family has and so trying to find a way to make it so her life can be easier," Betsy Obermoller said.
"We really have a lot of runners that are impacted by arthritis and we have people who are impacted by arthritis who choose to stay active," event director Carey Collingham said.
This year's Jingle Bell Run honoree was Kathlyn Showalter. She is among the 26 percent of people in Lincoln who suffer from the disease.