Runner Recovers After Accident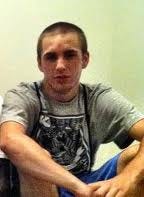 By: Kelly Sommariva
KSommariva@klkntv.com
Coaches, friends, and family are rallying around Eric Lomison.
He's making small progress every day, and tonight, his former high school team is doing what they can to help.
A great teammate. A hard–working runner. A fighter.
Eric's friend and teammate says, "They tried to prepare me for it but I still wasn't prepared to see what I saw. He's Eric but he's not Eric."
In high school, Sidney Madlock put in a lot of tough miles with Eric Lomison…"You need a strong teammate to keep pushing you and Eric was that guy for me," Madlock says.
It's not easy to turn into a state–qualifying distance runner from a football linebacker, but Eric did it.
Cross Country Coach Matt Musiel says, "He didn't have a lot of foot speed but he had a lot of guts a lot of endurance, lots of heart. He progressed into 1 of our top distance runners we've ever had here."
Now Eric is fighting to stay alive. The 20 year old is in critical condition. While volunteering at the Lancaster Event center over the weekend, he fell off his utility vehicle and hit his head.
Cross Country Coach Brian Wandzilak says, "You see a kid just laying there in a hospital bed it's pretty impactful. Pretty emotional. It's hard."
Every day Eric makes it over another hurdle. Thursday, he breathed on his own a bit and showed some movement.
"To be a distance runner it takes a little bit of crazy, a little bit of stupidity, stubbornness, toughness, and all that stuff is going to combine to help him pull through this the best he can."
In other words, "dig deep," just like Eric taught Sidney on all those miles…"I know he's a fighter. I've bled with Eric before we've been through some hard times training. I know how deep Eric can dig. I can't wait to run with him again," Madlock says.
Eric's family is staying strong, but have mixed emotions. This weekend is also his younger brother Zack's graduation…
Tonight, his former coaches and teammates are signing track posters to hang in hospital room and taking up a collection for his family at their end of the season banquet.
For donation information or to help contact Brian Wandzilak e-mail Bwandzilak@gmail.com