Runners go 78 miles in Market to Market relay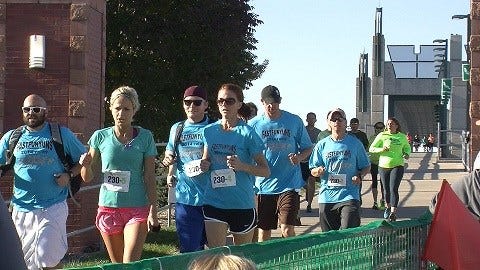 By: Megan Conway
78 miles. That's what the 7 person teams covered in the Market to Market relay today. The course stretched from the Old Market in Omaha to the Haymarket in Lincoln.
"Really it was almost a perfect day to race," says Neil Wolford, a Lincoln runner.
Wolford was on the winning team. They also set a record 5-minutes 43–seconds per mile for a team consisting of men and women. There was also a separate, 50k race for individuals. Some teams dressed up in crazy outfits, other's in a look that had purpose.
"I'm just wearing what any Marine right now in Iraq or Afghanistan would wear," says Tyler Messerschmidt, runner.
He did the 50k run with an extra 60 pounds of weight. He runs for a charity to raise money to help veterans with PTSD. The entire race took him just under nine hours.