Running for a reason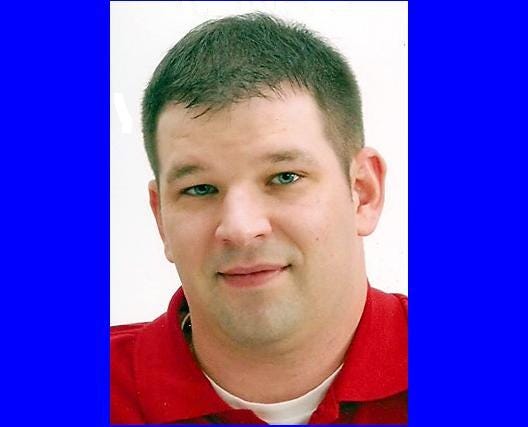 A tragic accident took the life of a Lincoln father and runner in early March. Jon Peters was training to be a line technician when he fell nearly thirty feet and died on his way to the hospital. Now, a group of his friends are making sure his final race is completed.
Jon was training for his first half marathon before his life was cut tragically short. A thirty one year old father of one, with another on the way, Jon was a student at Metro Community College and an employee at Software Technology, Inc. in Lincoln. One of his co-workers, Jeremy Nordmeyer had heard Jon talk about how excited he was to run the Lincoln half marathon for the first time. Jon had tried to get a few of his co-workers to do it with him, and now that he can't run it himself they're making it their mission to cross the finish line in his honor.
Five of Jon's friends will run the half marathon as a relay. Another co-worker Brian Dickey said he almost didn't do it when approached by Nordmeyer, "At first I was like no way in heck, but then the more I started thinking about it there was no way I was going to pass it up. It's just a great way to remember Jon. And good motivation for us to get out and stay in shape."
Now, they're "Running for a Reason." Co-worker Jeremy Nordmeyer says, "It's some way for me to pay respect to him because he really wanted to do this and he was so happy about it." They teamed up with the non profit "Runners for a Reason," who will help them raise money for Jon's wife and son.
They'll each run about 2 and a half miles. Crossing the finish line will be Jon's 6-year-old son Greyson. Dickey adds, "I hope it means a lot to them. He meant a lot to us and any little bit that we can do to help him, and help his wife and family is going to be great."
Jon's wife is expecting their second baby this summer. If you'd like to make a donation to Jon's family visit the following link: http://www.firstgiving.org/fundraiser/JonPeters/lincoln-half-marathon.