Rural school districts let out early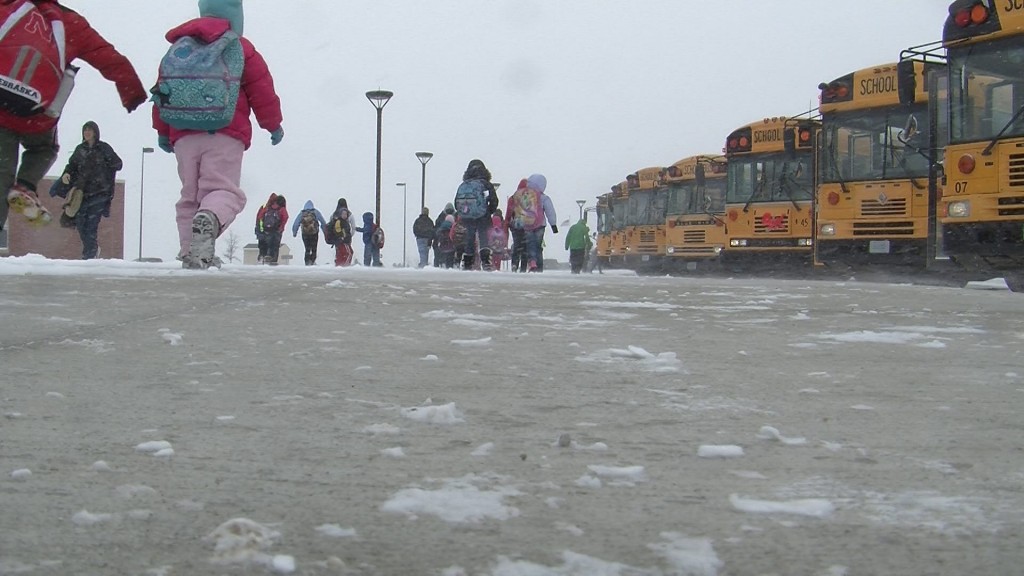 By: Hannah Paczkowski
hpaczkowski@klkntv.com
When the students of the Norris School District got to school Tuesday, the snow hadn't begun to fall.
Jacob Lambert lives about 20 minutes away from school. He said the blowing snow made him nervous to drive home.
"If it's slippery it could be kind of dangerous," he said.
Students were released at 1:30, two hours earlier than usual.
Students charged for the buses and parents lined up waiting to pick up their children.
"Being out in the country the roads can get pretty slick with the wind, so this worked out real well and I think the kids enjoy it also," Ken Tilfore said.
Meanwhile in Lincoln, school was in session for a full day. Lincoln Public Schools doesn't let students out early. It's either a full day or a snow day.
"You just need to drive slowly. I trust LPS," Patricia Warner said.
Some parents at Norris said they'd rather just have their kids home.
"In terms of safety I think it's a good idea to get them dismissed early," Tilfore said.