State senators discuss Medicaid expansion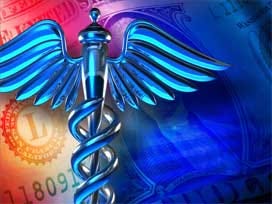 By: Ashley Harding
State lawmakers are meeting to try to answer one question… Do we expand Medicaid? Or not? Expanding Medicaid to low income people is part of the Affordable Care Act. The state has the option to decide if it wants to go through with it. Now, lawmakers are getting down to business.
To expand… Or not to expand? When it comes to Medicaid in Nebraska, that is the question on deck. In a hearing at the capitol, several state lawmakers, pondered that very question.
"We need to get our hands around what the actual cost of that is and what are the costs of off–sets and what are the savings by giving the people healthcare when they need it," said Sen. Jeremy Nordquist.
Experts say if implemented, a Medicaid expansion would provide coverage to adults whose income does not exceed 133% of the federal poverty line. They also say it would make about 100,000 uninsured Nebraskans eligible for coverage. Jim Stimpson with the UNMC Center for Health says if we move forward with it, it could mean a bonus.
"In this case, we can expect tax revenue for the state of Nebraska to increase by more than $23,000,000 annually due to the federal spending on the Medicaid expansion," said Nordquist.
It's no secret Governor Heineman opposes an expansion, citing his belief that it's too expensive. At least two different cost estimates range from around $100,000,00 to more than $600,000,000. Some state senators hope common ground can be found soon.
"The legislature and the Governor's office really need to come together for some common understanding of what the costs are to implement this. Unfortunately, we haven't been able to really begin that dialogue," said Nordquist.
The legislative session officially begins in January. State senators say that's when the ball will really bounce.