Sales tax increase on ballot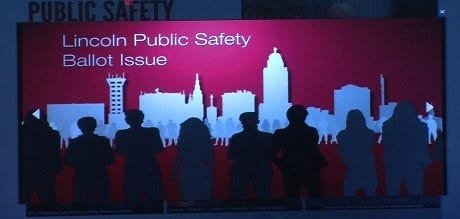 Posted By: Megan Conway
The city is getting the word out on a sales tax issue on the April 7th ballot. They say it would improve public safety.
If passed, it'd raise city sales tax by one quarter cent for three years. That money would then fund the replacement of the emergency radio system, used by police and fire. It'd also pay for 4 new fire stations. The radio system hasn't been updated since 1996 and a new fire station hasn't been built in almost a decade.
"Last year, the Lincoln Police officers and Lincoln Firefighters alone pushed the button on a microphone to talk over 5 million times. This system is critical to public safety here in Lincoln. It's how our 911 dispatchers communicate with our first responders in the field," says Tom Casady, Public Safety Director.
Lincoln has grown over the years, leaving 10,000 addresses more than 4 minutes away from a fire station. Again the raise in tax would be for three years. You'll vote on it April 7th. The city has an "information video" to help educate voters on their website.