Saline County approves second wind turbine farm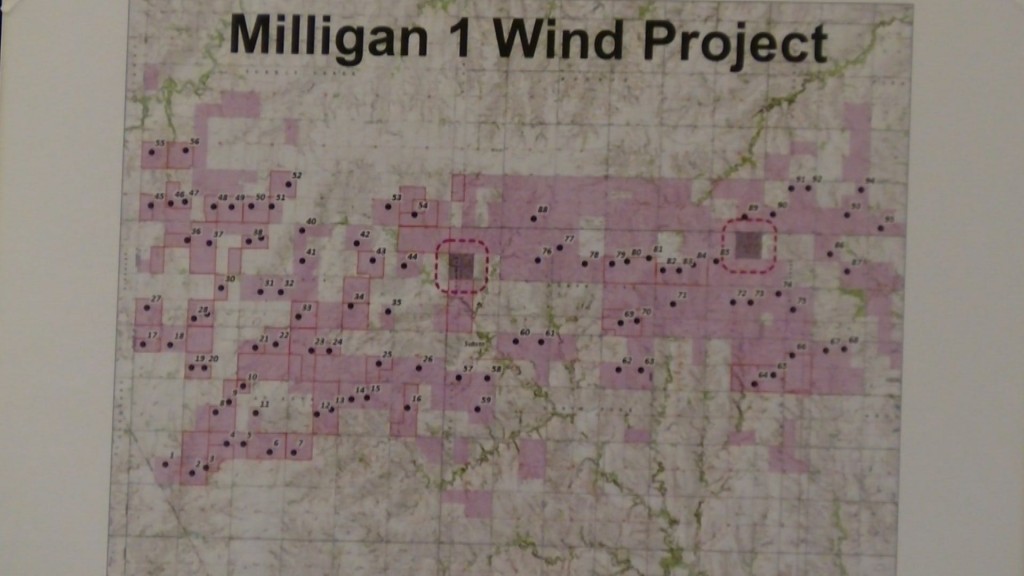 Posted By: Sarah Fili
sfili@klkntv.com
The Saline County Board of Commissioners met Tuesday to vote on a second proposed wind turbine farm. Several people came forward to voice their concerns.
"Well, that's pretty big. I mean, that's a 60 story sky scraper. And that concerns me a little bit when, you know, there's 90 of them out there," one resident said.
Milligan Wind Farm Number 1 will have a proposed 98 turbines. It'll follow the same current rules and regulations for noise and setback area as the companies' other wind farm, Milligan Wind Farm 3. That one has around 30 turbines and was approved by the board earlier this summer. These projects have been in the works since 2009. For the builders it's a relief to have the conditional use permit approved.
"We wanna be a good neighbor, we wanna build a project that's useful for the community, its good for the environment but we also to take into consideration the people and the concerns that they may have," Jason Edwards, Askamit Energy Services, said.
Some residents in the area say the economic and environmental impact is too good to pass up.
"I think if we have a chance for us to do something with green energy and quit burning fossil fuels it's a chance for us to help the environment and every other state around us is doing it I think Nebraska should jump on the bandwagon and do it here also," Tim Pribyl, a nearby land owner, said.
Some residents feel the county doesn't have their back. They say they're more concerned about the money than public health.
"It's a public officials job to protect the safety the welfare and the health of everybody in saline county. Not just to benefit a small group for a specific project," another resident said.
Now that the conditional use permit has been approved the company will have to do soil samples to determine exactly where on the approved properties the turbines will go.
Then they'll submit building permits to the county and must start construction within a year.