Salmonella prompts massive egg recall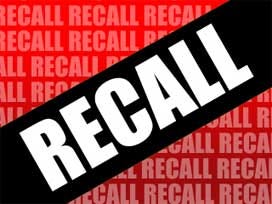 An Iowa egg producer is recalling 228 million eggs after being linked to an outbreak of salmonella poisoning. The federal Centers for Disease Control and Prevention said eggs from Wright County Egg in Galt, Iowa, were linked to several illnesses in 8 states including Nebraska. Eggs were also shipped to California, Illinois, Missouri, Colorado, Minnesota, Wisconsin, and Iowa.
The CDC said about 200 cases of the strain of salmonella linked to the eggs were reported weekly during June and July, four times the normal number of such occurrences.
The eggs were distributed around the country and packaged under the names Lucerne, Albertson, Mountain Dairy, Ralph's, Boomsma's, Sunshine, Hillandale, Trafficanda, Farm Fresh, Shoreland, Lund, Dutch Farms and Kemp.
The FDA is investigating the egg company. The company says the suspect eggs come in packages stamped with one of these three plant numbers: P1026, P1413 and P1946.