Saltdog's Hawke Retires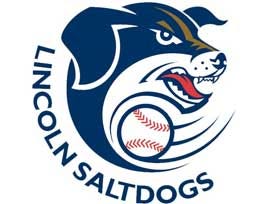 One of the most successful players to don a Saltdogs uniform called it a career Monday, as 1B Phil Hawke announced his retirement from baseball.
In three seasons with the Saltdogs, Hawke launched 44 home runs, good for third on Lincoln's all-time list.
The Pensacola, Fla. native also ranks among Lincoln's top five in on-base percentage, RBI, walks, and sacrifice flies.
"Phil was a tremendous ballplayer for us, an even better guy, and a favorite amongst Saltdogs fans," Lincoln Vice President/General Manager Tim Utrup said. "We thank him for three terrific seasons and wish him all the best in his future endeavors."
Hawke began his professional career in the Texas Rangers organization in 2005 after playing collegiately at University of Louisiana-Lafayette. The 28-year old also had a two-year stint with Windy City (Frontier League), where he was named to the All Independent Leagues Second Team by Baseball America.
The former Lincoln first basemen finished with a career batting average of .288, 88 home runs and 385 RBI in 534 games.
EX-CUB BARROSO AGREES TO DEAL WITH LINCOLN
On Monday, the Saltdogs also signed 26-year old Cuban shortstop Leugim Barroso, who was in Triple-A camp with the Chicago Cubs in Mesa, Ariz. this spring.
Barroso, whose first name is Miguel spelled backwards, played for Industriales of the Serie Nacional before being signed by the Cubs organization. He helped lead the club – considered to be the Yankees of the Cuban league – to a championship in 2010.
The slick-fielding shortstop posted a career-best .315 batting average during the 2009-10 campaign.