Saltdogs Sign MLB Vet Burns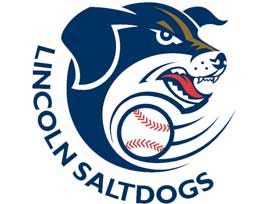 Posted by: Sports
The Saltdogs signed former big league RHP Mike Burns Sunday, and he will be the starting pitcher for this evening's series finale at 5:05 against Sioux City.
Burns has pitched in 60 MLB games over three seasons for the Houston Astros, Cincinnati Reds, Boston Red Sox and Milwaukee Brewers.
The 34-year old first reached the big leagues in 2005 with Houston, and pitched most recently in "The Show" in 2009 for the Brewers. He is 3-5 with a 5.82 ERA in 103 2/3 innings, and has made eight MLB starts.
Burns last pitched in 2011 for Tabasco of the Mexican League (AAA) and Calgary of the North American Baseball League.
In 343 minor league games over 11 seasons, the Westminster, Calif. native has compiled a 72-68 record with a 3.72 ERA.
Burns was originally selected by the Houston Astros in the 2000 MLB draft out of Cal State Los Angeles.
To make room on the roster, the Saltdogs released LHP Nate Moreau. Moreau was 0-2 with a 7.41 ERA through four starts and had been bothered by an injury.
Source: Lincoln Saltdogs Media Relations