Saltdogs walk off first-place Cleburne to open final home series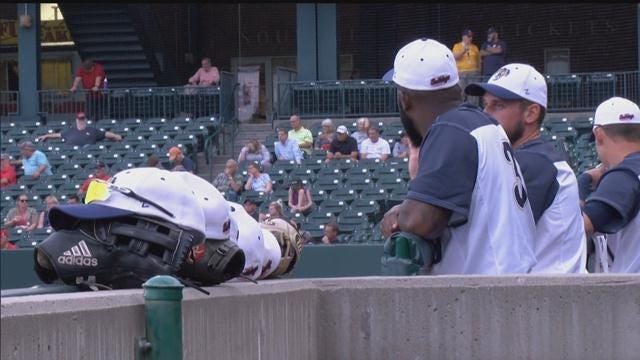 LINCOLN – It took 12 innings of baseball and nearly five hours, but the Lincoln Saltdogs got the win over first-place Cleburne to take the first game of their final home series.
Curt Smith had the walk-off knock in the bottom of the 12th inning after the Saltdogs erased an 8-6 deficit with two innings to play.
Forrest Allday, Cody Regis and Josh Mazzola each hit home runs in the first three innings as Lincoln built a 5-2 lead. But one of the top offenses in the league quickly struck back, chasing Lincoln starter Ricky Knapp.
After tying the game with two runs in the bottom of the eighth, Lincoln held Cleburne scoreless in the ninth, 10th, 11th and 12th innings before finally scoring the winning run in the bottom of the 12th.
The Saltdogs return to action Thursday night at 7:05 at Haymarket Park.