Salvation Army Begins Bell Ringing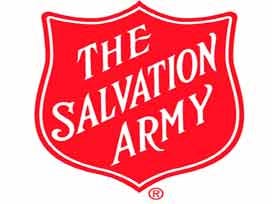 The Salvation Army hopes you'll give a little this year, even with in the rough economy. It's getting ready to kick off their 119th year of ringing bells.
They had their annual Red Kettle Tree of Lights ceremony on Thursday in Lincoln.
Last year was a record breaker, with just over a half million in donations. Commanding Officer Jamie Pennington says this year, they need to do even better.
The Salvation Army assists people during the holidays. "We buy toys for kids and we give a voucher for food so they can go to the grocery store and have a nice meal on Christmas Day."
The group hopes to raise enough money to continue other programs that support low income families, provide disaster relief, and even school supplies.
You can sign up to be a bell ringer by visiting www.ringbells.org