Salvation Army needs bell ringers and donations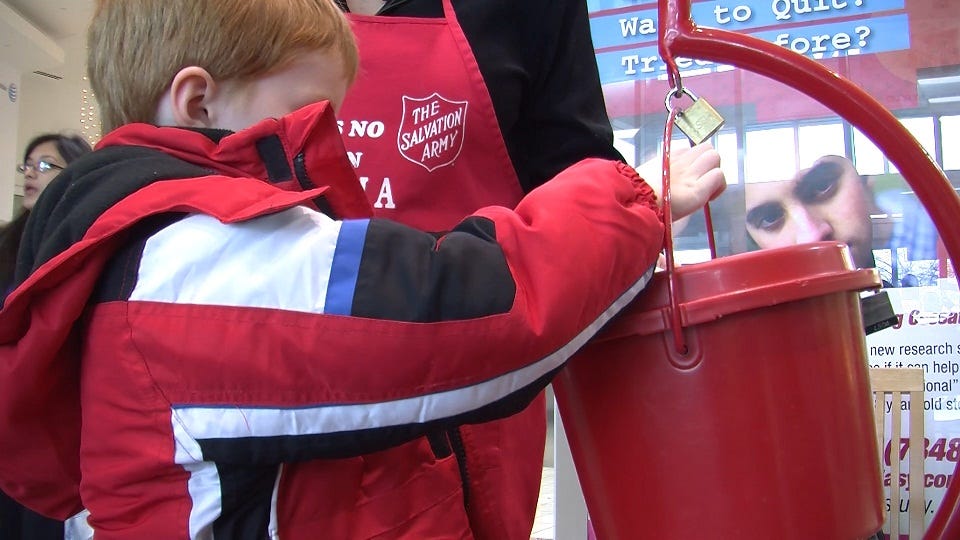 By: Kayla Bremer
kbremer@klkntv.com
The red kettles and bell ringers will start appearing around the city this Friday. It's the annual fundraiser for the Salvation Army and they're asking for your help.
Thousands of volunteers will be standing in front of stores for the next two months collecting money. It all goes to help out families who need a little help over the holidays.
"It goes to such a great cause and the people are very responsive," Volunteer David Hall said. "The worse the weather, probably the better it is for the money going into the kettle. But it's a great feeling to be able to give back."
Wednesday was the Red Kettle Kickoff event at the Salvation Army for the annual fundraiser. Vanessa emceed the event. This year's goal is to raise $551,000 here in Lincoln.
The money goes to food and gift baskets for kids and their families, but also to other events the Salvation Army helps with like the youth center and disaster relief.
"Wherever when you see a red kettle the money stays in that community," Capt. Jamie Pennington said. "So we're relying upon the generosity of our local friends and family and neighbors in order to really make that change."
The red kettle donations also go to help the Angel Tree Program. Volunteers purchase, wrap, and deliver presents to kids who may not get a gift from their parents for financial or other reasons.
"It might not be a whole lot, but at least a couple gifts that they'll have for Christmas this year instead of having nothing," Theresa Tuttle of the Salvation Army said. "So it's really important that we step up and help you know those you need help this year."
The volunteers start ringing the bells this Friday through Christmas Eve at 35 locations in town.