Salvation Army needs school supplies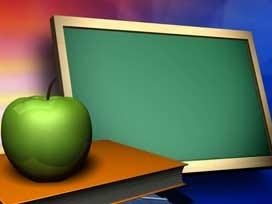 By: Rachael Witter
rwitter@klkntv.com
School starts in less than two weeks and the Salvation Army is in desperate need of school supply donations.
They anticipate helping out hundreds of students this year at their annual distribution night next week, but are lacking in donations and you can help.
Salvation Army provides supplies like notebooks, pencils and backpacks every year to those in need. Brandon Gore, who is going into 12th grade, will have everything he needs to start out on the right foot this year.
"It actually makes me feel pretty good. When I was younger, I didn't really get that much," said Gore. This year, they have only seen one third of donations they need, and their annual distribution night is less than a week away.
They are especially in need of backpacks and notebooks. It's as easy as picking up a few extra supplies on your shopping trip. "Kids don't have to go to school and feel embarrassed because they might not have the pencils they need or the paper they need. They're going to go in with a good attitude and so I think it's probably almost a relief to the parents to provide for their kids," said Clarice Mackey with the Salvation Army.
The Salvation Army is having its distribution night on August 7th from 5-7 p.m. at its location on North 27th Street. They will be giving out supplies and even provide free haircuts.
Brandon says his parents brought him to this event in the past and he really appreciated it. "It meant a lot to me that my parents actually cared about me having the things that I should have," he said.
You can donate at any Russ's, Super Saver or ShopKo location, or drop off at the Salvation Army on North 27th Street.