Sand Volleyball Finishes Play at Grand Canyon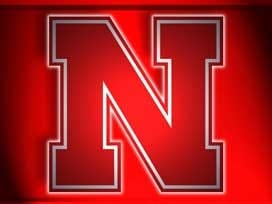 Courtesy: Nebraska Athletics
Phoenix, Ariz. – The Nebraska sand volleyball team closed the Grand Canyon Sand Tournament in Phoenix, Ariz., on Saturday.
Nebraska's No. 3 pair of Brenna Lyles and Alicia Ostrander advanced to the semifinals of the tournament, but fell to Arizona's No. 2 pair of Madie Kingdon and Jane Croson in two sets (21-15, 21-15). Lyles and Ostrander had defeated Nebraska's No. 1 pair of Amber Rolfzen and Justine Wong-Orantes 2-1 (12-21, 21-19, 16-14) to advance to the semifinals.
The Huskers' No. 2 duo of Kelsey Fien and Mary Pollmiller dropped a 2-1 (21-14, 18-21, 22-20) decision to Grand Canyon's No. 2 pair of Shannon Dugan and Megan Glennie in the quarterfinals.
In the consolation rounds, NU's fifth-ranked pair of Kira Larson and Melanie Keil defeated Grand Canyon's No. 3 pair of Kami Dickerson and Chloe Jenkins 2-0 (21-14, 21-17). At the No. 4 spot, Alexa Ethridge and Cecilia Hall beat Arizona's No. 5 duo of Emily Kiser and Allie Cook 2-0 (2-23, 22-20).
Saturday's matches concluded the Huskers' sand volleyball season as they will now turn their attention to the spring exhibition season.