Sandbagging efforts in North Omaha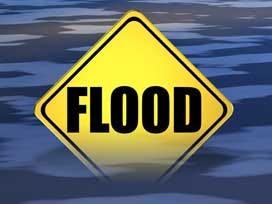 People in Omaha are preparing for the possibility of flooding by filling sandbags.
There are two sites where sandbags are being filled and a third site is planned within the next two weeks. At one site on the north side of town, 250,000 bags will be filled, but will only be used in the worst-case scenarios.
Spencer Owen helped out on Thursday and says the work isn't too tough. "It's not too bad. You get a break every once in awhile and Woodman's over here cooking hamburgers and hot dogs for everybody. There's a lot of good people out here helping."
Woodman's of the World is the largest of several organizations helping out.
Jim Stolze with Woodman's says, "They are concerned about places like the airport, maybe even the stadium, and they want be ready for it so these are stockpiled sandbags ready for any potential disaster."
The Missouri River shouldn't the areas if the rain isn't too excessive, the levees hold, and the amount of water being released from reservoirs upstream doesn't increase.