Sandy keeping locals from getting home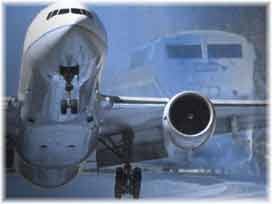 By: Ashley Harding
aharding@klkntv.com
As millions of resident sin the Northeast cope with the aftermath of Superstorm Sandy, some here in Lincoln wait for answers as well.
Lynn Graham worries for her family in New Jersey. She's concerned mostly for her mother who lives alone and could lose power at any minutes.
"You just don't know. And then when your mother tells you not to call her because she's just trying to keep the phone from wearing out, in case the power goes out, that makes it even harder," Graham said.
The stress of not knowing is hitting home for others as well. Thousands of flights have already been cancelled.
Mike Bennett with Adventure Travel has clients from all over stuck in the Northeast. He says getting them home has been tough, and getting through to the airlines has not been easy.
"I called one airline Sunday night and they had the automatic response that they'll call you back at a certain hour. Well it was 7 hours and 50 minutes later that anyone returned your phone call," Bennett said.
As millions begin to pick up the pieces, Lincoln residents are hoping for answers. For some, there's only one thing do.
"Oh, I've been… I've been praying for them," Graham said.