Update: Santa Cop Auction this weekend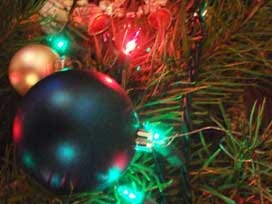 By: Kayla Bremer
kbremer@klkntv.com
Children in need will have a brighter Christmas thanks to the Lincoln Police and many donors.
Hundreds of people made their bids during the 22nd Annual Santa Cop Auction. It's a fundraiser put on by the Lincoln Police Union to raise money for children in need during the holiday season. The money from the silent and live auction is used to buy gifts that go to the Center for the People in Need.
"Kids you know, don't have a present to open on Christmas morning is really sad, so I'm really thankful for this Santa Cop Auction and for having the opportunity to shop for these kids," Lenora Hanna said.
Lincoln Police Officer Lacey Reha added, "Last year we raised over $30,000 and I'd like to see that again but any dollar, any amount raised is going to be a blessing."
The event was hosted by Channel 8's very own Rod Fowler.
Items ranged from sports team memorabilia, autographed guitars and even a car. People were able to listen to Christmas music while they made their silent bids and even Santa made an appearance to hear some Christmas lists from little kids.
"It means a lot, you know the kids that can't afford toys and stuff to see their faces light up when they get toys at Christmas time…it's a good thing," Union President Chris Milisits said.
One Lincoln couple has donated to the Santa Cop Auction for years, but recently came up with another idea to help. They think a good meal is just as important as gifts under the tree so this year they're donating 6,000 pounds of turkey.
"Hopefully that will help provide not only a wonderful holiday from a gift standpoint but also from a standpoint that they get to have something that's a good meal and good family time together," John Seacrest said.
If you're interested in donating money or a gift, you can drop it off at the Lincoln Police Department or the Center for the People in Need.
By: KLKN Newsroom
8@klkntv.com
It's time! The Santa Cop auction is this weekend! All kinds of great donated items are going to be up for auction. Like signed Husker footballs and helmets, a signed guitar by Blake Shelton, and hundreds of other goodies.
The money goes to buy toys and gifts for children who might go without otherwise. "Children through no fault of their own have no control over their social economic situation and this is an opportunity for a police officer to step in and give a helping hand," Santa Cop Volunteer Tom Duden said.
Channel 8 is proud to be a media sponsor again this year. The auction is at a different location! It will be Sunday at the downtown Holiday Inn. Silent auction starts at 12 noon. And live auction at 2:30p.m.
For more information log onto www.santacop.org