Saturday Storms Devastate Midwest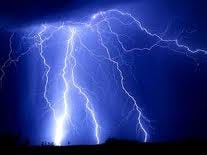 By: Cole Miller
CMiller@klkntv.com
Severe weather ripped through the Midwest Saturday. We begin in Nebraska City, before heading to the worst damage in the area of Thurman, Iowa.
A small tornado touched down near Nebraska City and the storm didn't stop there. It continued into Western Iowa, where one community was almost completely destroyed…
Erik Olson's shed torn to pieces, as Saturday's storms rolled through the area. "Our first concern is when the neighbors called and said our building came loose and hit their house. First thing we did is make sure our neighbors were okay," Olson says.
Thankfully, they were, but further East, others weren't so lucky. As Thurman resident Alan Campbell begins cleaning up, he says things got bad very fast…"the next thing we know, they're just trees everywhere. It sounded like a freight train coming through, just like they say, you know," Campbell says.
Weather officials say a tornado tore through the town, reaching speeds of more than 100 miles per hour. Blowing houses to rubble…and leaving their owners in disbelief. In fact, 90 percent of the town is destroyed.
That includes Sandra Umphreys, but she salvaged the one thing she wanted most…"I lost my husband 2 years ago. I was more worried about losing all my pictures and things of him than I was of anything else. Have you been able to find any of those? I did get some of my pictures," Umphreys says.
Like Sandra, everyone in Thurman made it through the storm without serious injuries…"I'm sure he's watching over us all. He got me to safety…got my daughter and I to safety."
With volunteers pouring in to help anyone they can, it gives these residents a sense of pride, "everybody is just being so thoughtful and careful. You got the Red Cross here handing out water and all that kind of stuff. It's just amazing, you know. It's America. It is America."
Red Cross and other disaster relief organizations are doing their best to help the town of Thurman get back on it's feet.