Scheffert Earns Second Big Ten Weekly Honor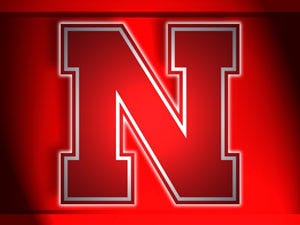 For the second time this season Nebraska baseball player Josh Scheffert has earned Big Ten Player-of-the-Week honors, announced by The Big Ten Conference office on Monday. Scheffert shared the honor with Penn State's Jordan Steranka on Monday after being selected for his first honor of the year in late March.
Scheffert carried the Huskers to a 3-1 record for the week, including a 2-1 series win over the Ohio State Buckeyes in Columbus this past weekend. During the three game series, which included a double-header sweep on Sunday, Scheffert was 7-for-14 with a home run in each game and 10 total RBI's. The Lincoln native drove in a career-high seven RBI's in the series finally when the Huskers beat the Buckeyes 17-9. Scheffert also drove in both of the Huskers' runs on Friday night and hit the eventual game-winning home run in the first game of the double header on Sunday. In 18 at-bats for the week, Scheffert struck out just twice and had no errors in the field.
Scheffert was also honored on March 19 after leading the Huskers to a 5-1 record the previous week with a .650 (13-20) batting average. Scheffert totaled 10 RBI's and nine runs on three home runs and two doubles. The Lincoln native produced a career-high five hits against Louisiana Tech on Saturday, March 17, and reached base safely in his final 13 plate appearances of the week (9 hits, 2 walks, 1 error). Scheffert notched a slugging percentage of 1.200 and an on-base percentage of .682 for the week.
With no mid-week game for the Huskers, NU will get in some extra practice this week in preparation for the Purdue Boilermakers, who sit atop the Big Ten standings. The Huskers and Boilermakers open a three-game series on Friday night at Hawks Field in front of a national-television audience on the Big Ten Network, with first pitch scheduled for 6:35 p.m. The two teams are also scheduled to meet at 2:05 p.m. on Saturday and 12:05 p.m. on Sunday.