Schlichtemeier sentenced to 50 years in prison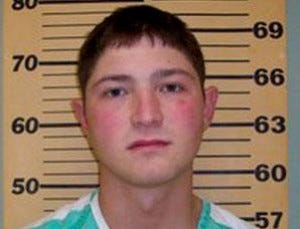 A judge Thursday morning sentenced Andrew Schlichtemeier to 50 years in prison for the August deaths of four motorcyclists driving back from Sturgis, South Dakota.
Investigators said Schlichtemeier was drunk when he crashed into the four friends. The 22-year-old was charged with four counts of motor vehicle homicide. He was sentenced to 25 years for each death. Two of the sentences will be served consecutively–one after the other. Two will be served concurrently–at the same time. He will be eligible for parole in 12 to 14 years.
Schlichtemeier reportedly was four-and-a-half times the legal limit last August when his truck crossed the center line on I-29, crashing head-on and killing the four motorcycle riders Dennis Chaney, Dale Aspedon, Steven Benscoter, and Jay Bock.
The 22-year-old originally pleaded not guilty to the charges. In court he apologized to the families.